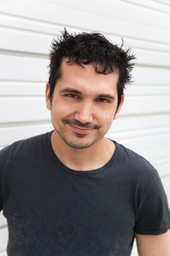 Brandon Farmahini is an employee at Rooster Teeth Productions, who often assisted Monty Oum with animation production and motion capturing. He also provided the voice for Demo Man and various soldiers in Season 9 and Season 10. As of now Brandon currently voices Lieutenant Bitters, who first appeared in Season 12, later appearing in Season 13.
External Links
Edit
Ad blocker interference detected!
Wikia is a free-to-use site that makes money from advertising. We have a modified experience for viewers using ad blockers

Wikia is not accessible if you've made further modifications. Remove the custom ad blocker rule(s) and the page will load as expected.