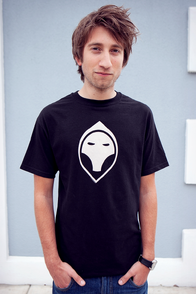 Gavin Free is the director of Recreation and Relocated and voices Jones from Reconstruction. In addition to his work on Red vs. Blue, Gavin took a major part in the creation of spinoff series Team Slipspace: An Epic Grifball Saga including providing the voice of Pounder McJones. Gavin is also well known for participating in the Rooster Teeth Podcast, and in Achievement Hunter with Geoff Ramsey, Jack Pattillo, Michael Jones, and Ryan Haywood. He works on a side project called "The Slow Mo Guys" with his friend, Daniel Gruchy.
External Links
Edit
Ad blocker interference detected!
Wikia is a free-to-use site that makes money from advertising. We have a modified experience for viewers using ad blockers

Wikia is not accessible if you've made further modifications. Remove the custom ad blocker rule(s) and the page will load as expected.