Hunting with Sarge is a bonus feature mini episode on the Red vs. Blue Season 2 DVD. It is a 'recommended title' and features Sarge observing Grif through the sight on the sniper rifle, pretending he was on a nature show and talking about the latter as if he were an animal. Sarge refers to him as 'sloth-like' and calling him 'Grifamo Retardicus', and saying that he 'lacks speed, agility and mental cunning'. Sarge goes on to say that its only form of defense is to cry "I don't want to do this idea!"
Every version of this video available, both online and DVD, cuts off suddenly before Grif can finish saying "idea!".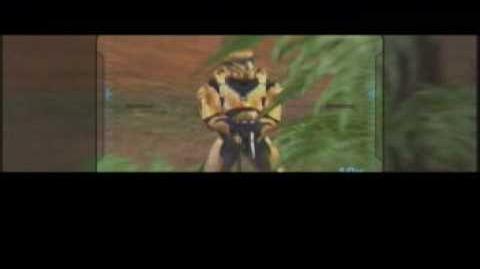 Ad blocker interference detected!
Wikia is a free-to-use site that makes money from advertising. We have a modified experience for viewers using ad blockers

Wikia is not accessible if you've made further modifications. Remove the custom ad blocker rule(s) and the page will load as expected.