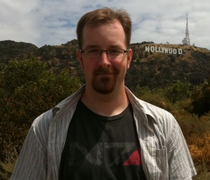 Jack Pattillo is an employee at Rooster Teeth Productions who has voiced several minor characters in Red vs. Blue, including Smith, Murphy, Phil the Falcon, and a UNSC soldier in n+1. He also voices Stu Stuman in the Grifball Mini-Series and in The Best of Red vs. Blue Awards. He is a co-founder of Achievement Hunter along with Geoff Ramsey. 
Jack, along with Geoff Ramsey, does many walkthroughs for Achievement Hunter. He co-stars with Geoff in various Achievement Hunter shows, such as AHWU, Fails of the Weak, Achievement Horse, and more.
External Links
Edit
Ad blocker interference detected!
Wikia is a free-to-use site that makes money from advertising. We have a modified experience for viewers using ad blockers

Wikia is not accessible if you've made further modifications. Remove the custom ad blocker rule(s) and the page will load as expected.