Red vs. Blue Episode
"Orange is the New Red"
Episode no.
6
Airdate
June 12, 2016 (sponsors)
June 13, 2016 (RT Users)
June 19, 2016 (public)
Running time
8:39
Writer(s)
James Willems
Director(s)
Joshua Ornelas

Red vs. Blue Season 14
May 15, 2016 - October 23, 2016

Orange is the New Red
Orange is the New Red is the sixth episode of Red vs. Blue: Season 14. It aired on June 12th, 2016 for sponsors, June 13th, 2016 for Rooster Teeth site users, and June 19th, 2016 for the general public. It is the 291st episode overall.
Characters
Edit
Coming soon
Transcript
Edit
Coming soon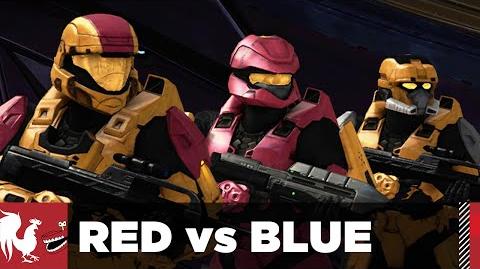 Ad blocker interference detected!
Wikia is a free-to-use site that makes money from advertising. We have a modified experience for viewers using ad blockers

Wikia is not accessible if you've made further modifications. Remove the custom ad blocker rule(s) and the page will load as expected.